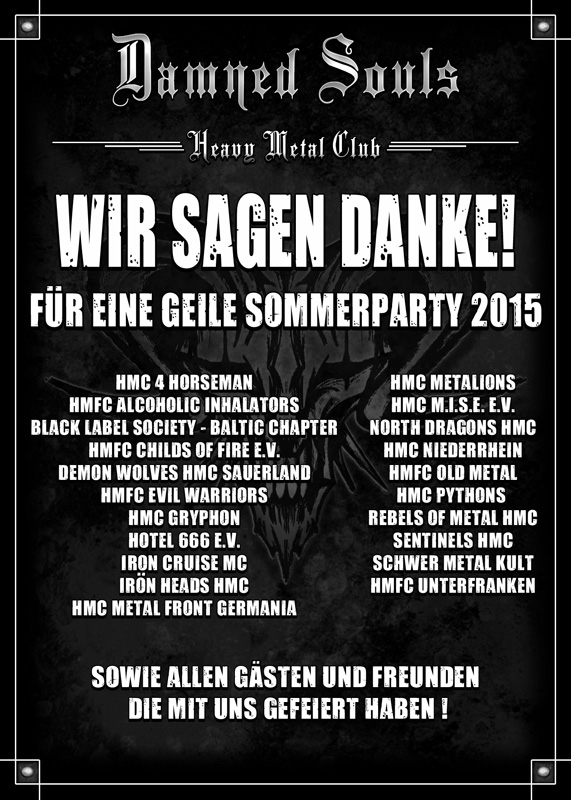 Für eine geile Sommerparty 2015
Heute wollen wir uns nochmal bei allen Bedanken, welche die diesjährige Sommerparty zu einem vollen Erfolg werden ließen!
HMC 4 Horseman
HMFC Alcoholic Inhalators
Black Label Society – Baltic Chapter
HMFC Childs Of Fire e.V.
Demon Wolves HMC Sauerland
HMFC Evil Warriors
HMC Gryphon
Hotel 666 e.V.
Iron Cruise MC
Irön Heads HMC
HMC Metal Front Germania
HMC Metalions
HMC M.I.S.E. e.V.
North Dragons HMC
HMC Niederrhein
HMFC Old Metal
HMC Pythons
Rebels Of Metal HMC
Sentinals HMC
Schwer Metal Kult
HMFC Unterfranken
Sowie allen Gästen und Freunden die mit uns gefeiert haben !!!